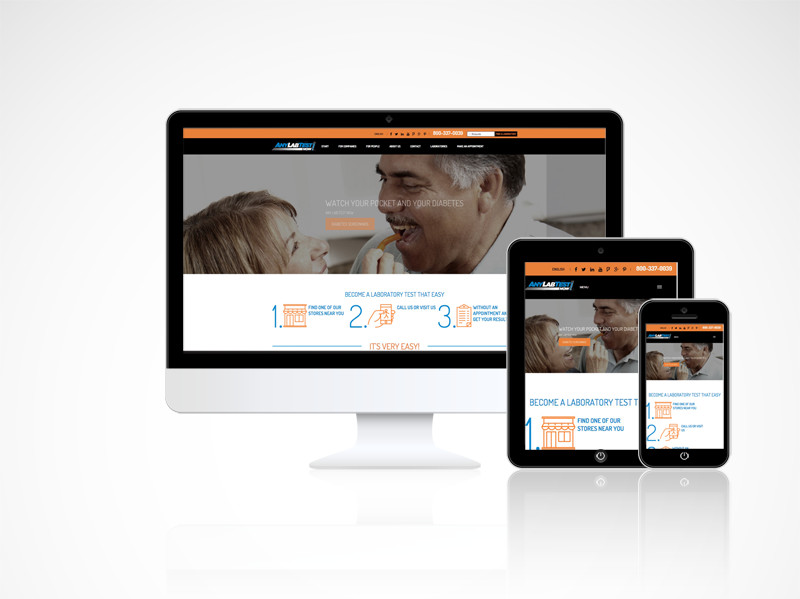 Any Lab Test Now is a franchise company with over 150 locations. Their objective was to build a site that would represent the brand of the company and be a great resource to their clients, but also allow each of the locations to have their own presence as well.
The WordPress based site has corporate site and location finder which leads to individual location sites which give them access to corporate marketing assets and shared data. It has been carefully constructed to allow each location to have individuality but maintain the corporate brand.
In addition, there is a specifically designed mobile site which gives users an efficient interface for finding a location or test from their phone.
Finally, there is a Spanish language site which gives a specific experience which was designed for the Hispanic market segment.
VIEW PROJECT